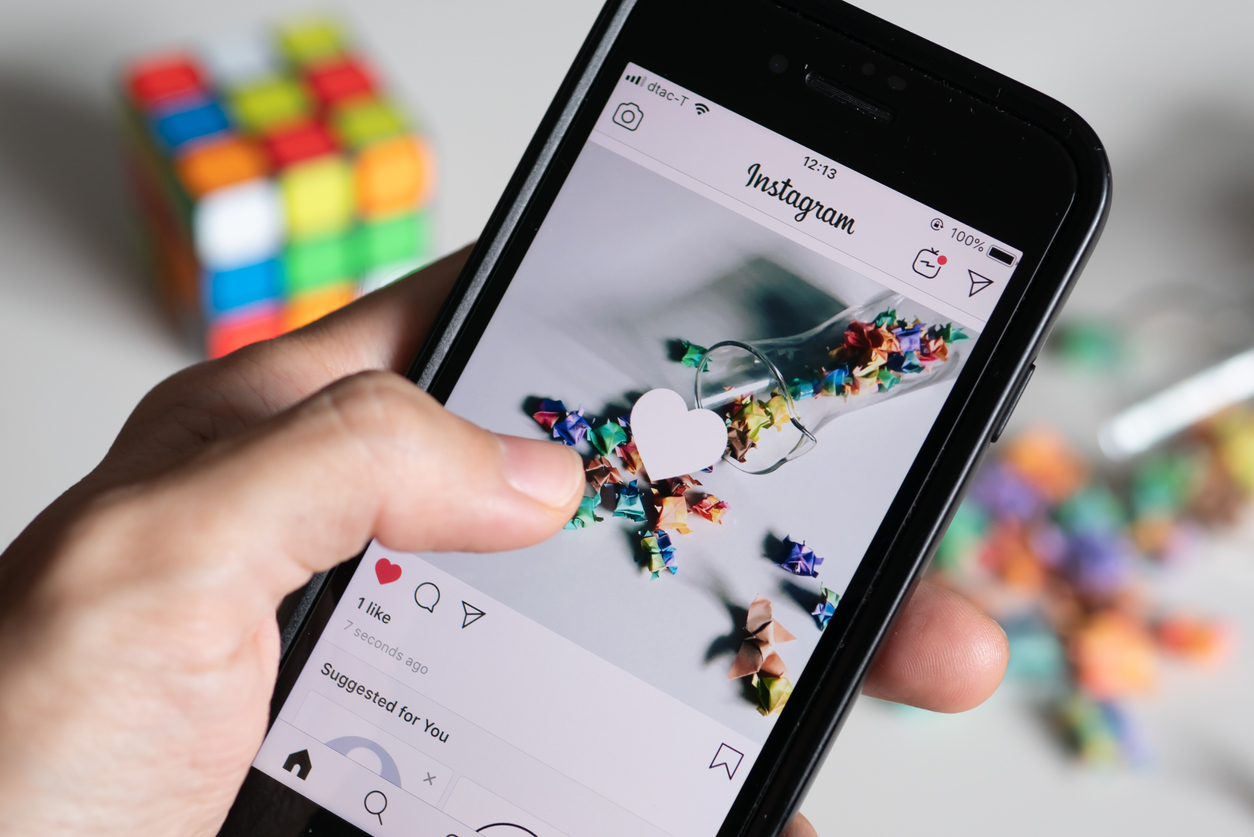 Take Control of Your Instagram Account
December 15th, 2020
If you're going to use Instagram, be smart about it and take control. Setting your account to "Private" restricts who can see your posts. Dig a little deeper into the app's "settings" to limit the amount of personal information the harvests from your posts and control, somewhat, the ads you see. You'll end up with a safer, more private account that sheds a bit less data from Instagram, Facebook and their advertisers to collect.
Set Your Instagram Account to Private
Tap your profile picture to open your Instagram profile.
Tap the three horizontal lines in the upper right corner, and then tap Settings (the gear icon).
Tap "Privacy" and then tap "Account Privacy."
Tap the option next to "Private Account" to make your account private.
Control the Advertisements You See on Instagram
It's possible to take control of—to a very limited extent—what kinds of ads you see on Instagram. Touch the 3-dots icon located in the upper right corner of the sponsored post you want to remove. Tap "Hide Ad," and then select an option from the list of reasons that pops up.
Report inappropriate or misleading ads. Touch the 3-dots icon in the top right of the sponsored post in question, and then tap "Report an Ad." The choose the option about why you're reporting this ad.
You can also request to see fewer ads about select topics: Alcohol, parenting, pets and social issues, elections or politics. In Instagram, tap "Settings," then "Ads," and then "Ad Topics." You'll see a limited list of topics to choose from.
Limit How Instagram Uses Your Data…and Other Tips
Facebook owns Instagram, having acquired the company back in 2012. That means whatever Instagram knows about you, Facebook knows it, too. If you're uncomfortable with these social media giants gathering so much data about you and your family, you can impose limits, as noted by Consumer Reports.
Keep Instagram from sharing personal information like your location data. Advertisers use that data to target you with hyper-precise ads. This is another opportunity for you to take control. Tap "Settings," then tap "Privacy," then tap "Location Services." Tap "Instagram" and then tap "Never."
Tap your profile icon in Instagram to open your profile. Tap "Settings" and then tap "Security." Tap "Apps and Websites," then tap "Active." Tap the word "Remove" next to the name of any app you want to prevent data sharing from Instagram.
If you've got a Facebook account, open the app, tap "Settings and Privacy," and then tap "Settings." Tap "Ads" from the left-side menu ad then tap " Data." Tap "Data About your activity from partners" and then slide the toggle to the Off position. Do the same process for "Ads shown off of Facebook."
Using social media platforms like Instagram and Facebook shouldn't have to mean surrendering your privacy and sacrificing all your personal data. You have some control. Use it. By checking the settings options for any app or platform you rely on, you can go a long way in preserving the sanctity of your private information.
. . .