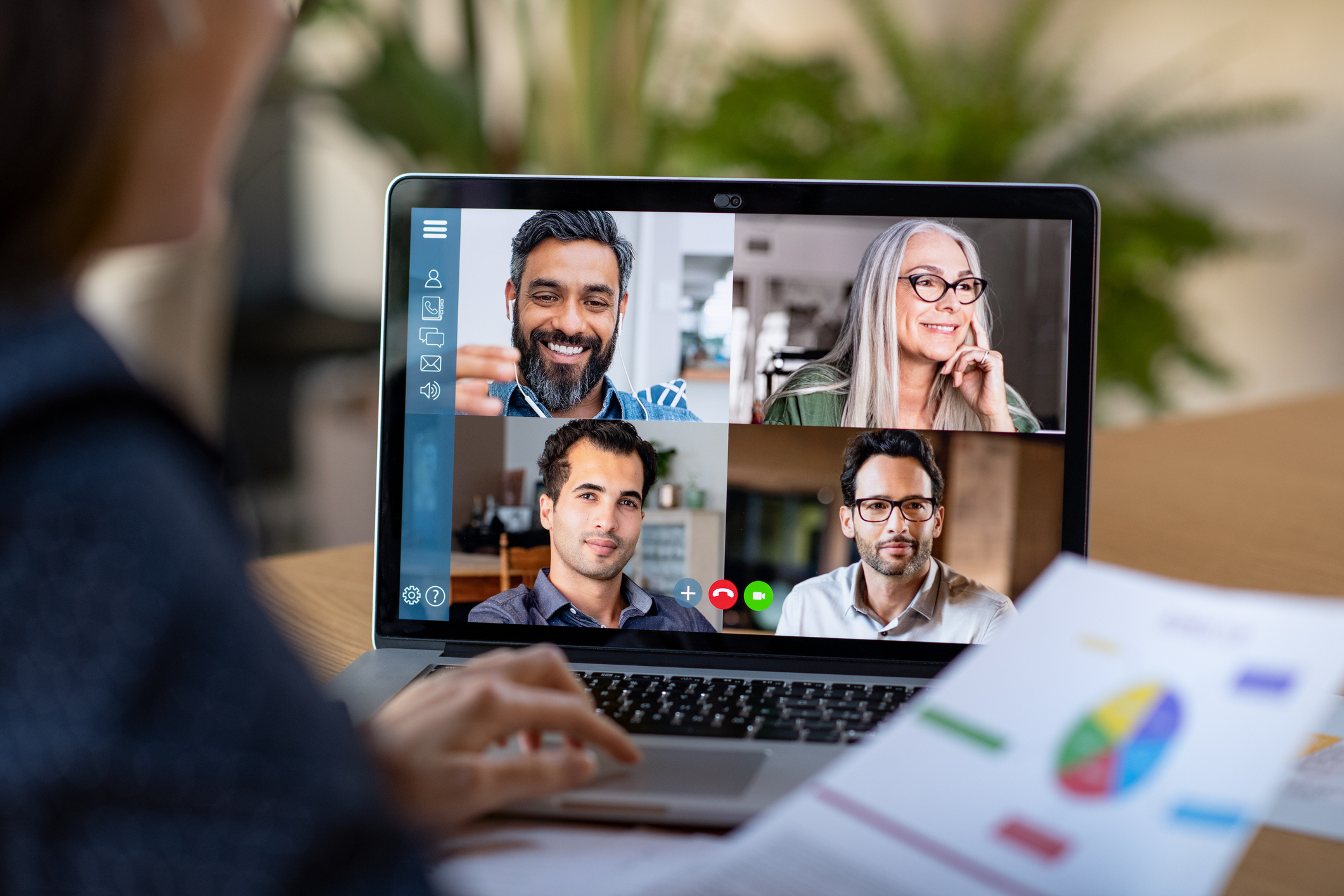 Zoom, Zoombombing, and Your Security UPDATED
April 7th, 2020
Editor's note: Zoom has just released a package of security enhancements, part of an initiative the company's calling Zoom 5.0. Read more about it here.
The antidote to self-isolation and social-distancing? Zoom. Virtually unheard of in mainstream America a month ago, Zoom, a video conference app, is suddenly everywhere, allowing coworkers to collaborate from home and kids to show off their latest paintings to amazed grandparents. But why Zoom? And, with reports of data leaks and with the rise of "Zoombombing," is it safe?
Similar to FaceTime or Skype, Zoom lets users conduct face-to-face meetings from the comfort of one's own home. However, Zoom takes things a step further, allowing file sharing and screen sharing among call participants. It's easy to use and doesn't require participants to set up an account. To join a Zoom conference, all you need is the link. (That's become a problem, which we'll get to in a bit.)
Teachers and managers alike have embraced Zoom as a means to lead classes and workshops and keep tabs on their students and employees. It's a souped-up interface, one that's meant more for a computer than a smartphone, and it comes with a wealth of features, like custom backgrounds and recording capabilities.
Privacy Issues
Zoom is a high-powered piece of software, and some of its features may be appropriate for corporate uses and risky for use in the home. A businessowner might want to record a meeting so employees can look back on the discussion later. In that context, the ability to record conversations is very helpful. However, if you're more interested in keeping your kids safe and your digital footprint private, you might wince at the notion of your family's personal conversation being stored on the company's servers.
The company has been stung by a host of other privacy slips, including personal data leaks and a warning from the FBI that app's default were insufficiently secure.
Zoombombing
Of more pressing concern is the increasing popularity of Zoombombing, in which users disrupt an ongoing meeting with a coordinated attack, flooding a chat with pornographic or other inappropriate images. Because it's easy to share a link to a Zoom conference, it's easy for uninvited guests to barge their way in. Zoom has responded to the problem by requiring password protection for large conferences, but the response may have come too late: Some school districts across the country have already dropped the program.
The Bottom Line
Zoom is definitely making a name for itself in this COVID-19 reality we're all trying to endure. But when that name leads to articles entitled "Zoom is a Work-From-Home Privacy Disaster Waiting to Happen", that's probably not the kind of reputation Zoom would like.
If you're looking into Zoom or any video conference app solely for the purpose of communicating with your family, consider some alternatives. FaceTime, for example, is installed on all iPhones and adheres to Apple's (imperfect) privacy policies. And above all else, continue to practice social distancing and stay safe.
. . .