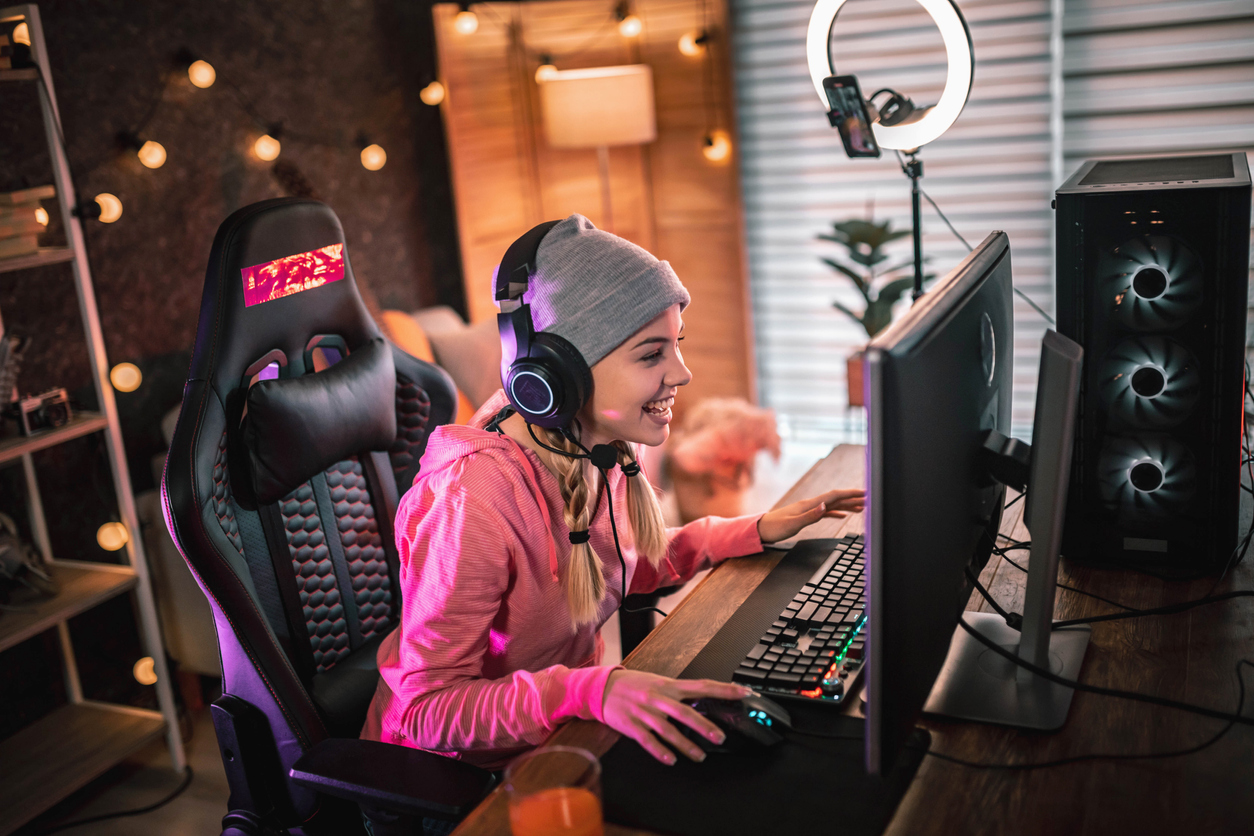 What Is Twitch?
September 28th, 2022
Be honest, parents. You've heard of Twitch, but you have no idea what it is. That's OK. You're hardly alone. Here's a primer.
The basics
Put simply, Twitch is a gaming platform that allows users to livestream the video games they're playing. According to Windstream, Twitch hosts at least 15 million visitors on average every day, with more than 3 million of those being creators sharing their gameplay.
Users can watch people playing games live for free or subscribe, for a fee, to their favorite players and get perks in exchange for support.
People must be age 13 and up to use Twitch, and, the platform says children are only permitted to participate when they are being supervised by a parent (or legal guardian).
From a mental health perspective, this is important, since streaming games can include violent imagery that you might find inappropriate for your offspring to engage with.
Because it is a live streaming platform, anything can happen. Users may violate community guidelines, using foul language or wearing revealing clothing. It's not something kids can expect see routinely, but the potential for mischief is there.
Safety
Like most social media platforms, Twitch has had its problems, from a massive data breach to "hate raids." The company says it's taken steps to prevent those disasters from recurring. Still, there are concerns. To begin, it's prudent to keep the computer your kids use in a common area, such as the living room. That way, you can maintain watch over what your kids are exposed to. You will want to instruct your kids to not reveal any personal information, such as their full name or address, to preserve privacy.
If you discover that your under-13 child signed up for Twitch, here's how to put a stop to it. Per Twitch: "If you are a parent or a legal guardian of a child under 13 who has created a Twitch account, you can contact Twitch at privacy@twitch.tv to have the account closed and personal information deleted."
It's also a good idea to keep unwanted messages from reaching you or your kids. Set the "Chat Filters" preferences settings to filter out "Discrimination," "Sexually Explicit Language," "Hostility" and "Profanity." Again, filters are only part of the process of keeping kids safe. Don't go on autopilot. Keep an eye on what they are doing when they go online.
. . .